Pre-Test launch
Today is November 12, 2000 and I spent about four hours moving the trailer under the boat. I figured that this would be easier than trying to put the boat on the trailer. Basically the method is to jack one end of the boat up a bit, winch the trailer under a few turns, jack move the jack, raise a bit, crank the winch a few turns, etc. It helps that my driveway slopes downward on the bow. Once it slid on, the tongue was too light, and so I slid the winch tower forward a few inches. Still too light, so I slid the axle back a foot or so. This is the best I can do until I pile on more weight (engine, mast, camping junk, etc).
These photos show the boat almost ready to put in the water as a motor boat. I still need to:
Figure out a way to hold the hatches closed
Ditto for the front window
Paint the tabernacles and install the hardware
Affix the numbers and license sticker
Paint the inside of the bow pulpit
Paint the stern
Install cleats for docking
Paint the black waterline stripe (between the green side and the white bottom
Build, paint, and install the French doors.
A test launch is scheduled for Saturday, November 18 from Vista Point on Jordan Lake, NC.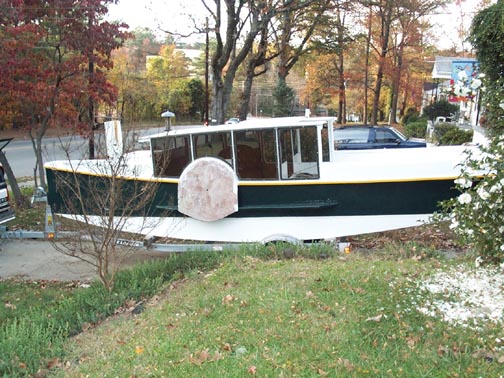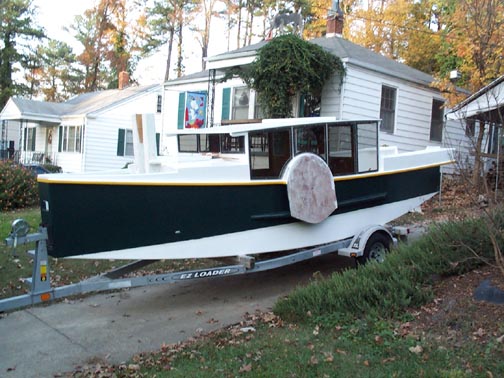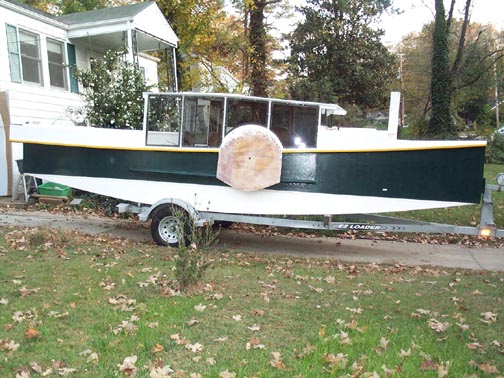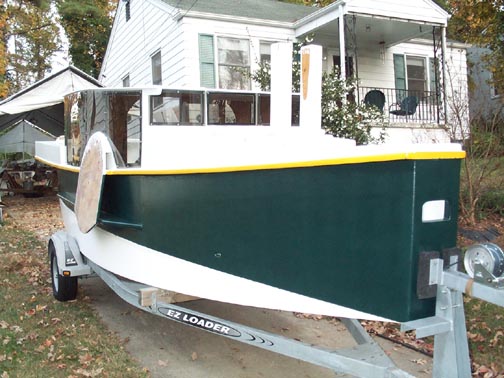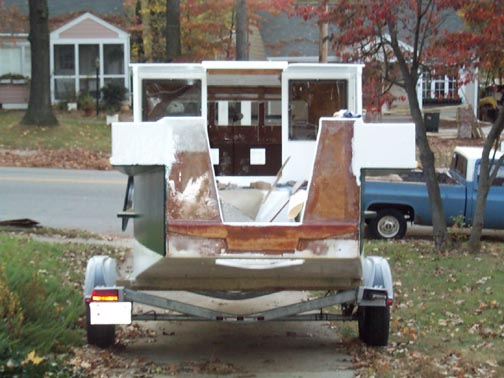 Back on the trailer after the test launch
Saturday November 18, 2000
Today we did a test launch, and this is what everything looks like back on the trailer, on level ground. I can finally step back far enough to get a good look at the whole setup. Note that I added a black waterline stripe. The stripe is 1 1/2" wide to match the width of the yellow on the rub rail.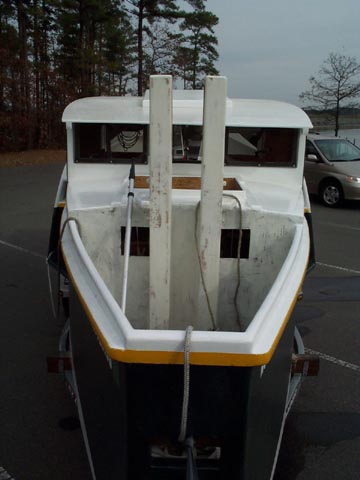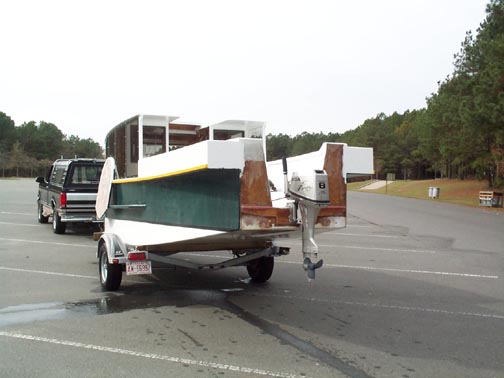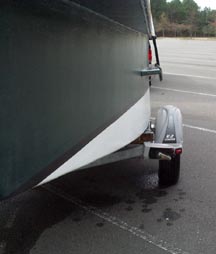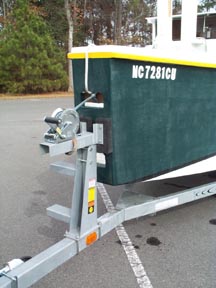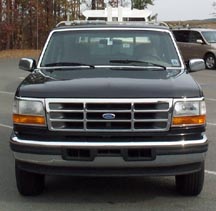 Back to Martha Jane
Back to
Boats
Home